The past few weeks have been rough ones for me. We've had lots of family emergencies that have taken their emotional toll. Namely: My grandfather is officially on hospice care. The sweet 87 year old man I have always loved and looked up to is, sadly, deteriorating quickly. Not only is he now in the late stages of Alzheimer's, but they have located a blood clot near his heart. It has been an emotionally difficult time for the family. Since all of these things have come to light, we decided to go down to Salt Lake for the weekend to spend time with Grandpa and do some shopping. It was lovely to spend the time with him. He danced with my aunt, made jokes with us and watched old western movies with us. He wasn't always sure who we were or what was going on, but at least we were able to be there.
On Monday we decided we'd do our shopping and head back to Wyoming. JD needed some clothes, I needed some clothes, we needed groceries, JD needed a case for his iPhone
(he finally joined TEAM iPHONE!).
We needed to go to the mall, we needed to stop at Costco, etc. Now, over the last few months, I have broken 6 bras. They've had wires pop out, closures snapped off, stuff like that. When we got to Salt Lake, the last bra I had bit the dust and the wires decided to just give up. The hubs said we had to take me to get fitted because, clearly, the bras were not fitting right and I was getting marks on my shoulders and back from the bra.
So, after getting clothes for JD and a phone case, I went into Victoria's Secret and started looking around. A saleswoman came and asked if I needed some help. I told her I hadn't been fitted for a bra in a lot of years, I've been having problems with my bras and I just wanted to verify what size I actually am. She asked what size I normally wear, I told her "Meh, like a 36 C." She said alright and measured my bust. "Oh sweetie, you're not a 36 C." "Really, what size am I?"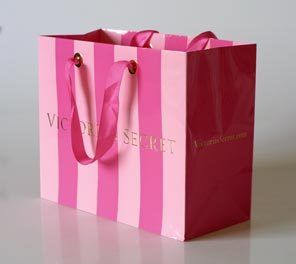 "You're a 38 DD."
Whoa, whoa, whoa....whaaaaaaaaaaaat???!!!!???!!!!???!!! I was honestly in disbelief. She took me into the dressing room and got me fitted into a 38DD bra. When I saw the bra, I thought, "My boobs are not NEARLY that large, there's no way they'll even begin to fill that out." Well, guess what? It fit perfectly. No bulges, no marks, no extreme constriction. Then I did something I never thought I'd ever do in my whole life.
I cried in the Victoria's Secret dressing room.
When I saw myself in a proper fitting bra that was comfortable and looked good on me, I just had a complete emotional release. Regardless of all of the emotional problems in my personal life, I can still feel pretty. It was just, overwhelming.
I've been losing weight by doing things the old fashioned way
(working out like a beast, eating the way I am supposed to),
I've been feeling better about myself but now I have a new confidence. My breasts are WAY larger than I really want them to be
(which is part of the reason I have insisted I've been the same size since I was a teenager)
...but, at least now I'm accepting my body the way it is. Busty, I am. Chunky, I am. Beautiful, I am!
Point is: Don't be afraid to love yourself exactly the way you are. Don't be afraid to express your emotions. Don't be afraid to cry at Victoria's Secret. The gals there are surprisingly caring and will hug you and let you cry it out.
At least they do at the Fashion Place Mall in Salt Lake City.
P.S. have you entered the giveaway yet? Make sure you do! Giveaway closes on Friday!